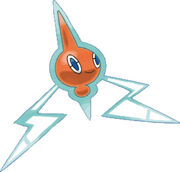 Tazer is a baby rotom that hatched from an egg that Creep and his cousins, Beta and Gamma experimented on. Right after hatching, it was given the title of Creep's "son"
Personality
Edit
After hatching, Tazer was smart, swift, and a bit of a goofball, but he's always by his father's side.
Different Forms
Edit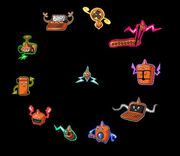 Tazer can take shape of a....
Fan
Treadmill
Fridge
Laptop
Washing Machine
Security Camera
Oven
Trash Can
Lawn Mower
Typewriter
Iron
Treadclimber
Television
Chainsaw
Power Drill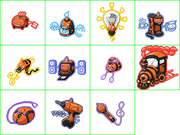 Jack Hammer
Projector
Fly Trap
Hair Dryer
Dumpster
Toaster
Food Grinder
Light Bulb

Coffee Maker
Vacuum Cleaner
CD player
Computer Mouse
Train
Microphone
& iPod Touch
Relationships
Edit
Creep: Father
Nermal: Uncle
Demon: Aunt
Beta: Second Cousin
Gamma: Second Cousin
Maverick: Adopted Aunt
Rudy: Adopted Cousin
Ice: Friend
Ninja: Friend
Poke: Friend
Karo: Friend